Comes in 3 sizes to accommodate almost all sizes of dogs, as well as cats!
Happy Hoodie™ is a soft, expandable, fabric band with gentle compression that relieves anxiety and calms dogs during stressful situations such as force drying, thunderstorms, fireworks, toenail clipping and more!

Happy Hoodie™ was originally created to calm and protect dogs from the loud noise and high-pressured air associated with force drying in the grooming salon. It proved to be so effective at relieving anxiety that it is now used to help calm upset pets under many situations, whether it's at
the grooming salon
or
in the home
.
Most PETS WELCOME THE USE OF HAPPY HOODIE™
and donít try to remove it, unlike the cotton balls
that they shake out of their ears.
Many pets are very sensitive to loud and high pitched noises in the home. Happy Hoodie™ muffles these noises and can help to calm your pet during these stressful times.
© 2008-2019 Zoni Pets, LLC. . ¦
Privacy Policy
Site designed in BlueVoda and powered by
Vodahost
. Free domain name and host unlimited sites for $9.95/mo.
---
Speeds up drying time by wicking water from the ears and face
Requires minimal time, effort, and cost to use
Fully washable and can last through hundreds of uses
Saves valuable time in the grooming salon
Noise reduction and swaddling effect
CALMS upset, disagreeable pets
Contributes to the safety of both the pet and groomer (or owner)
Helps to protect pets hearing
Happy Hoodie™ has an almost
IMMEDIATE CALMING EFFECT
which greatly IMPROVES BEHAVIOR!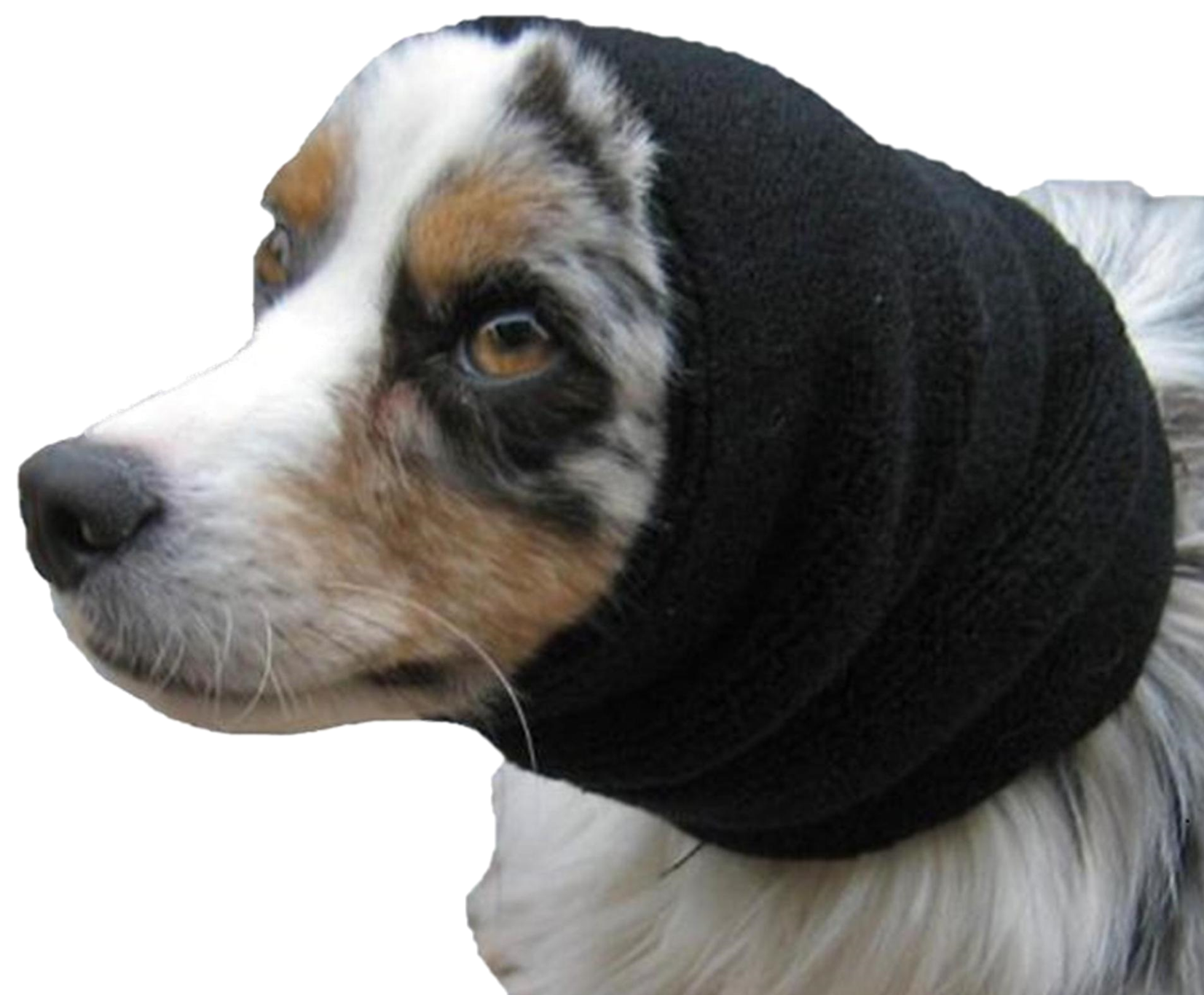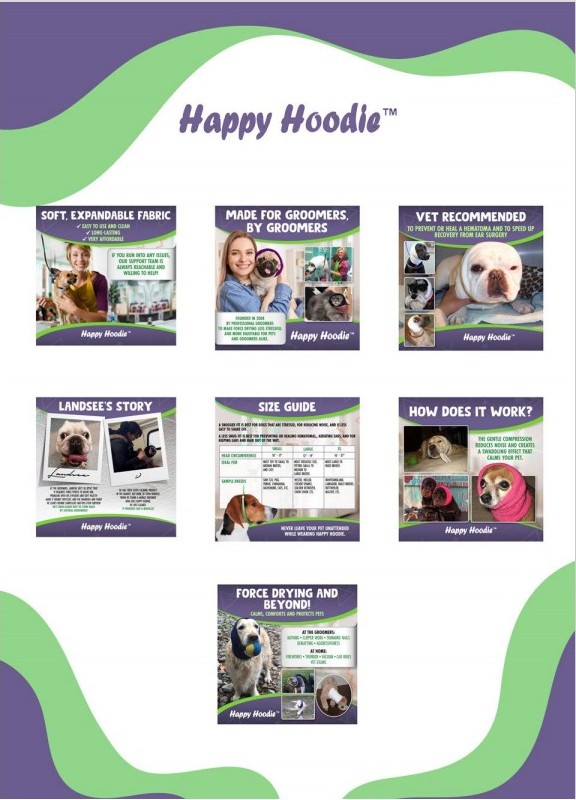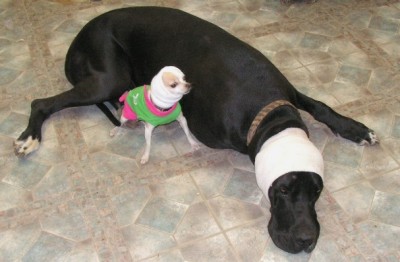 Animations and Clipart provided by:
Clipart For Free
, and
PicGifs.com
.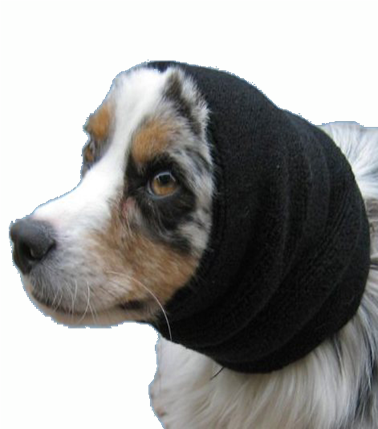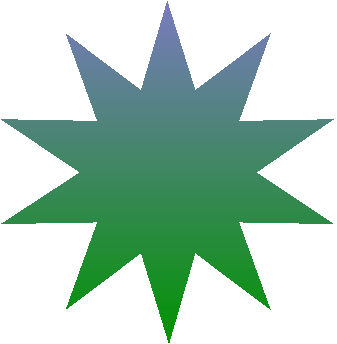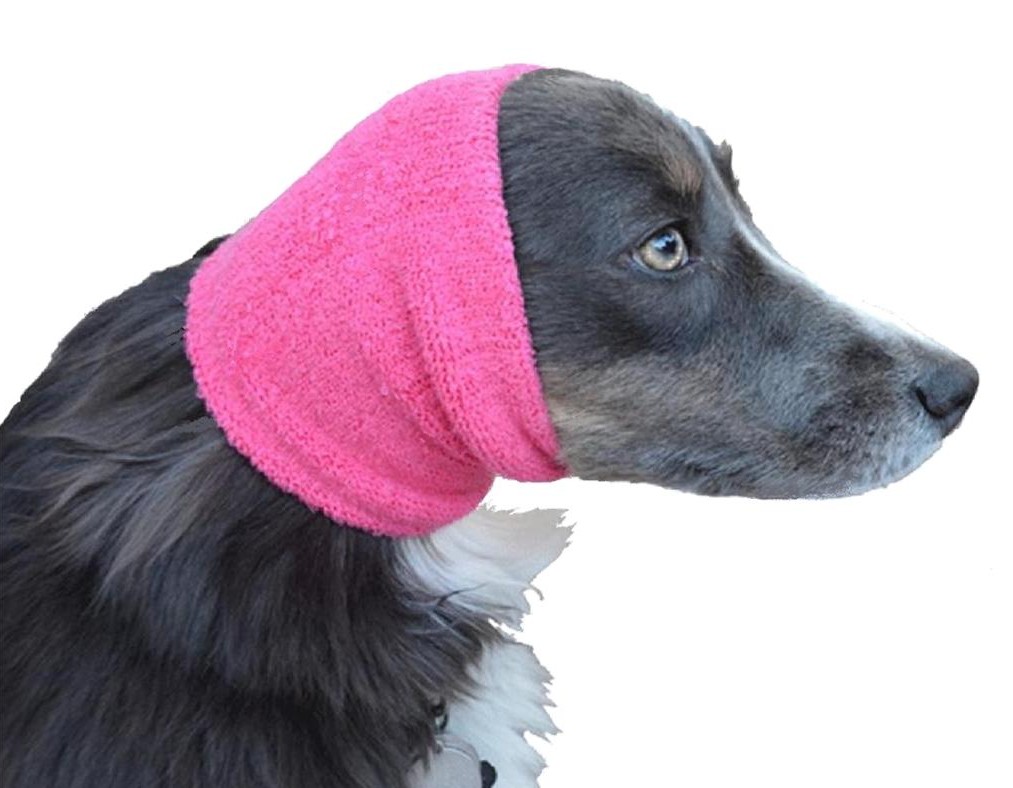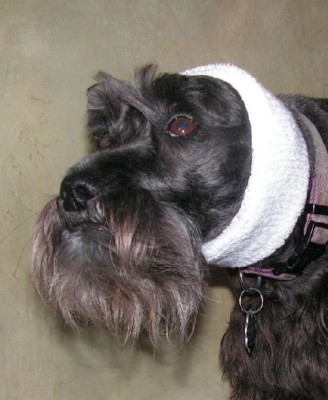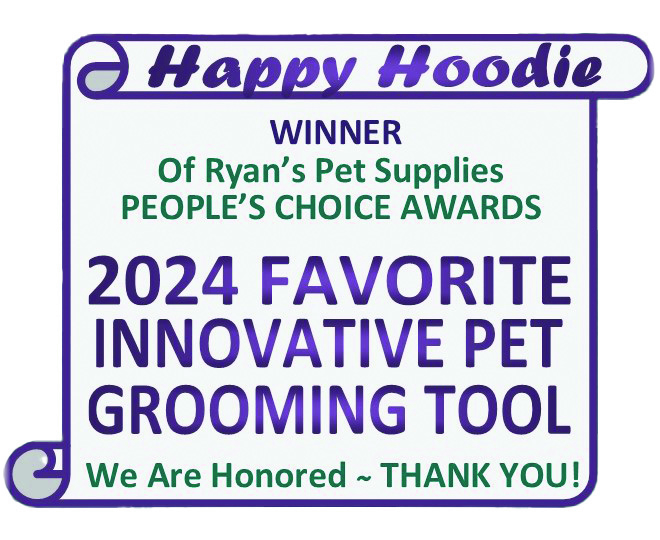 Want A Calm And Cooperative Dog?
Try Happy Hoodie™ And See Why Groomers World Wide Agree-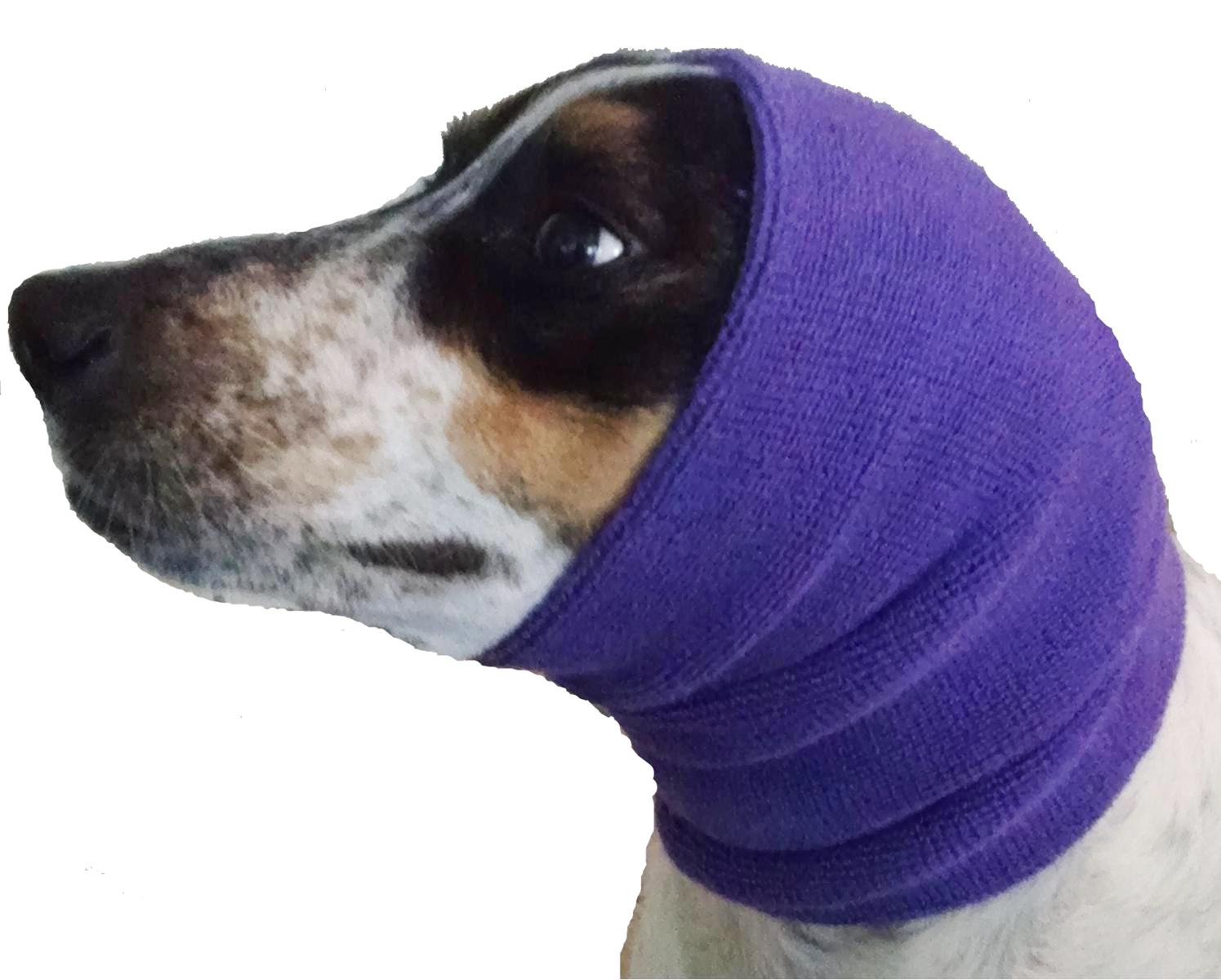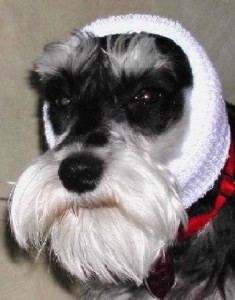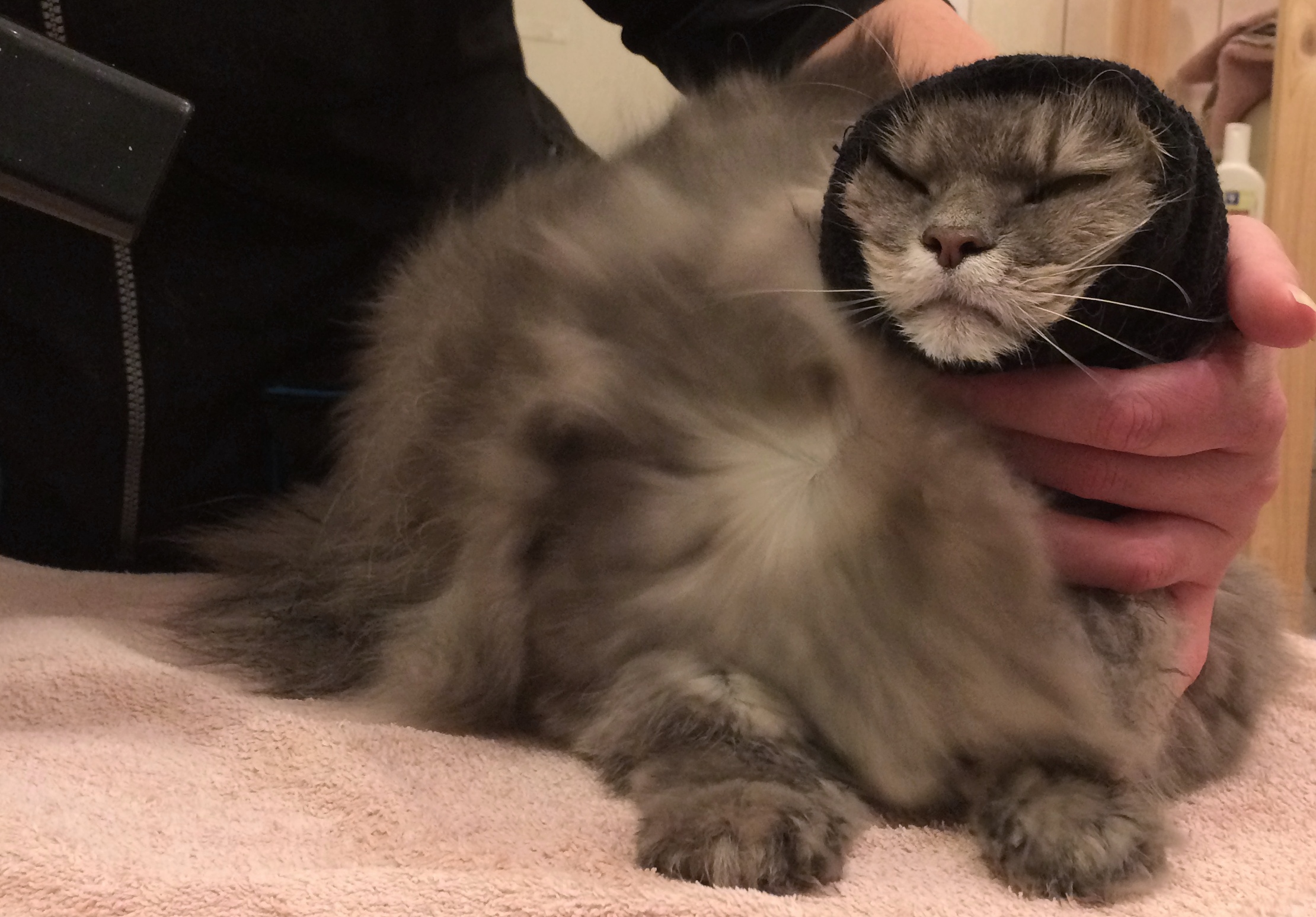 ---
™
---

Happy Hoodie™ can help resolve any stress related behavior in the Salon. Don't forget to use it on dogs that are touchy on their feet (pads, nails, just touching their precious paws), clipper work, brushing/dematting, nervous just because they are there, you get the idea, right?
Follow on Instagram